Welcome to BerkWorks!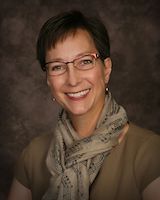 Stacey Berk is a composer, oboist, and teacher. Her engaging works range from exciting and innovative pieces for band and orchestra to humorous chamber ensembles to serene lullabies and vocal works. Many of Stacey's pieces have a programmatic nature or a literary reference that allow the music and orchestration to depict the story in a meaningful and delightful way. Stacey has had many commissions, including a ballet based on "Alice in Wonderland" for the Point Dance Ensemble, band pieces for military, college, high schools and junior high ensembles, humorous quintets for the Midwest Double Reed Society and WiZARDS Double Reed Consort, and others.
Stacey's work is available at Cocobolo Music Press.
Here are some things that people are saying about Stacey's music:
"There are several things to love about Stacey Berk's music. Every work of hers is highly and artistically crafted. She has a thorough knowledge of each of the idioms in which she writes. Her music is energetic, rhythmically vibrant with ear-catching tunes and a delightful sense of humor. Each new work has a freshness to it that delights audiences and musicians alike."
Patrick Miles, Music Director for the Central Wisconsin Symphony and Director of Orchestral Activities at University of Wisconsin-Stevens Point
"Stacey's hard work for A Moon and a Mountain Away paid off big time at the conference. Feedback was absolutely enourmously positive. We...received endless praise and recognition over it right up to the very end of the conference. The feedback was utterly huge over Moon and Mountain and for Fanfare for the Common Mandrel."
Mark Weiger, Professor of Oboe, University of Iowa